About Us
HI MY NAME IS Ryan Brumm,
I AM THE PROUD OWNER OF ( CONCEPTS IN COLOR ,LLC )
PROFESSIONAL PAINTING & DECK REFINISHING.
Our customers taught us how it can be difficult
-even overwhelming-
to locate a local quality painting contractor
with the expertise to achieve a new look for your house
that compliments your style and personality, in a clean professional manner.
That is why we have created this website
to help inform you as you choose a painting contractor.
_____________________________________________We are proudly located in..._______________________________________________


We pride ourselves on
making the painting process easy for you.
From start to finish.

" Our number one goal is to create life-long customers."
OUR EXPERIENCED & FRIENDLY
PROFESSIONALS CAN SOLVE ALL OF YOUR
( Interior or Exterior ) PAINTING NEEDS!!!!
We use top quality paint & materials so your painting project will last. You can
expect great service & outstanding results!
*INTERIOR /EXTERIOR PAINTING

*DECK REFINISHING/RESTORATION
( Our Specialty )
*CABINET STAINING/PAINTING
*ACCENT WALLS
*DOORS/RAILINGS
*WALLPAPER REMOVAL/DRYWALL REPAIR
*PRESSURE WASHING
*BASEMENTS
*DOCK RESTORATION
*POLE BARNS & OUT BUILDINGS
*BRICK / STONE & DRIVEWAY SEALING
*FENCES

Beautifying
Wright County
One home at a time.
(612)-518-7977

Concepts in Color,LLC

gets your painting project done right!
Why should you choose Concepts in Color,LLC
for your next painting project?
Our Success in the painting industry for twenty years gives us the experience and knowledge to guarantee to you our valued customer that the final outcome on every job we are entrusted with will be completed to the highest standards and to our clients satisfaction.
We also know that the project completion will reflect our strong work and business values and also the quality of our craftsmanship that has been applied.
It has always been our intention to do great work that endures the test of time, to take care of the jobsite, be courteous and answer all of our clients questions. We are honest, reliable, highly skilled, meticulous, friendly, and hard working.
We love what we do. "And it shows in our work".

( Leave it to the Professionals !!! )

GIVE US A CALL TODAY TO SET UP YOUR (FREE ESTIMATE) 612-518-7977
The Importance of Warranties
Warranties are a huge thing to look for when you are interested in hiring a local painting company.
If the painter or painting company is a reputable and dependable individual or group of people,
you should get easy access to the information you need to figure out if you are covered by the warranty provided.
If you receive no information about a warranty, WATCH OUT! you may be working with a shoddy company that will not take responsibility for any mistakes or accidents that happen during the painting process.
Dependable Company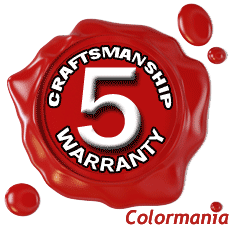 Concepts in Color, LLC
is the painting company you want to work with,
We clearly detail our warranty during your consultation with us.
We clearly detail all work to be
expected from us. And
present you with a warranty that backs up our work for five years. So
you can feel secure knowing the job was done right, and we ensure that we use quality p
roducts that will work well with your project, and stand the test of time.
"MANY LOCAL REFERENCES AVAILABLE"
"WE STAND BY OUR WORK AND BACK IT UP WITH A
5 YEAR PAINTING WARRANTY
"QUALITY PAINTING IS WHAT WE DO"

We have twentyfive years of experience planning, managing, and executing painting projects of all kinds. Our team is professional and reliable, and we will work
within your constraints. We always stay on the job until it's done to your satisfaction
key words// Annandale,Buffalo,painters in buffalo, painting company in buffalo mn,Monticello,Big Lake,Maple Lake,Waverly,Cokato,Howard Lake,Montrose,Delano,Orono,Hanover,Rockford,Maple Plain,Rogers,Otsego,Albertville,St. Michael,Plymouth,new hope,Maple Grove,Dassel,South Haven,Hennipen County,Wright County, Elk River,ramsey, Hanover, Greenfield, Watertown, Independence, Minnetrista,minnetonka,
edina, Dayton, Corcoran, Loretto, Medina, Long Lake,st.cloud,clearwater,Wright county mn painters, wright county painting company, painters in wright county,painting contractor in wright county, deck staining in wright county,wright county mn painters ..............

:key words//mn painting, minnesota painting, minnesota painter, mn painters,painting in western metro, best painter,western metro painting company, painting, painter, painters, deck staining,deck finishing, deck refinishing,buffalo,mn painting company,BUFFALO MINNESOTA,Buffalo,MN,buffalo,buffalo,buffalo, power washing, pressure washing,painting contractors,painting company,quality house painter in wright county mn,quality house painter in annandale mn, house painters,house painter, home painter, home painters, fence painters, fence staining, dock staining,cheep painters, custom home painter, professional painter,experienced painter,friendly painter,trustworthy painter,quality painter,quality painting company,painting warranty,craftsmship warranty,guarantee great service, annandale mn, annandale minnesota, annandale,ANNANDALE MN, western suburbs,wetern suburban area.full service painting company,sheburn county painters,painter in sherburn county, sherburn county minnesota,sherburn county mn ,painting company in shurburn county,stearns county painting company,stearns county mn painter, painter in stearns county,meeker county mn painter,painter in meeker county mn,painting company in meeker county mn,mcleod mn painting company,mcleod county painter,painter in mcleod county mn,hennipen countymn painter,hennipen county mn painting company,painter in hennipen countymn,annandale,mn ,ANNANDALE,MN, Annandale,mn,painting company in annandale,mn,painter in annandale minnesota,painting and decorating annandale mn,wallpaper removal annandale,mn,wright county mn,WRIGHT COUNTY MN,Wright co. mn,house painting in wright county mn.